Mobile Preparation Kitchen
Mobile Preparation Kitchen
A perfect barbequing companion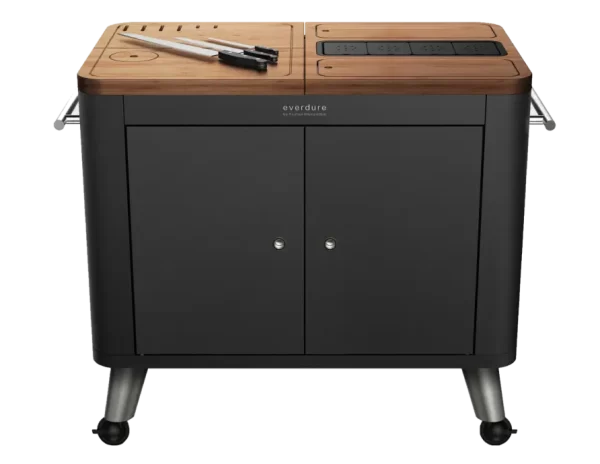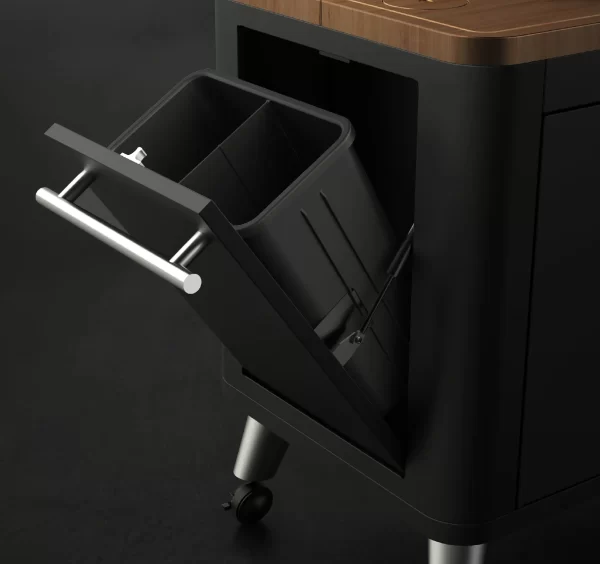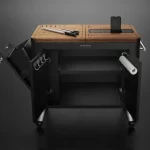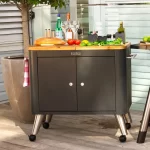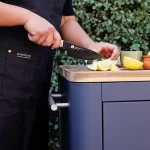 Mobile Preparation Kitchen
The Ultimate Outdoor Kitchen
Bring the indoor preparation space outdoor with the mobile preparation kitchen unit. Equipped with various separated compartments, be cleverly organised during your cook without leaving the side of the barbeque.
Perfect for indoor / outdoor use
Removable acacia wood workbench and inlays
Double-lined doors
Easy to pull out drawer fitted with telescopic runners
4 wheels and castors / lockable
Pull out bin divided for recyclables and organic waste
Food grade and dishwasher safe containers / storage trays (7)
Cabinet hooks and holder
£1,099.00
Out of stock
Find stockist
*images may contain optional accessories that do not come with the barbeque. Please refer to "what's in the box" for items included with the barbeque.
---
Bring Your Kitchen Outdoors
Prepare your meal all on the one bench. Features chopping and serving boards, knife slots, spaces for condiments, herbs and even an ice compartment to keep your wine cool!
---
Mobile Preparation Kitchen Deconstructed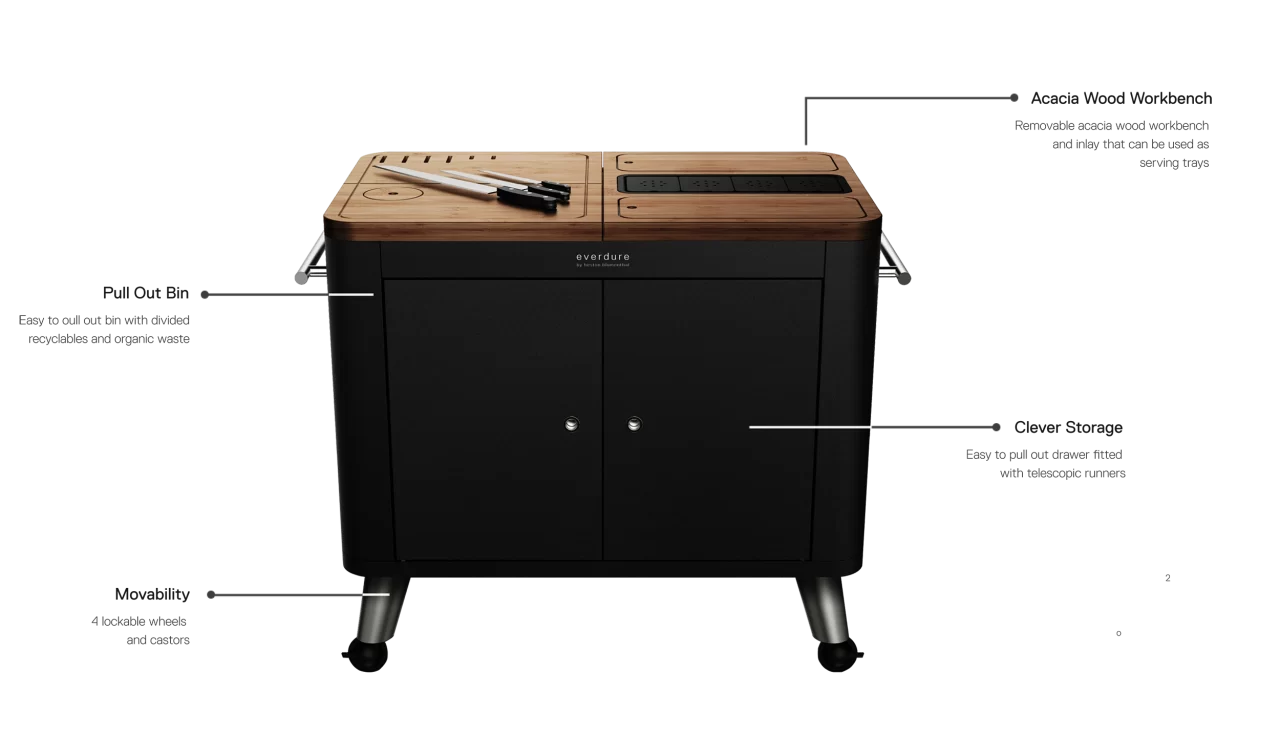 Reviews
1-3 of 119 Reviews
star star star star star
Andrew Smith
07/12/2019
Ridiculously Convenient
So content with my purchase! I have already used it a few times and it has been so handy on picnics and camping trips! I'd recommend to anyone looking for an adventurous summer with delicious food.
star star star star star
Penny Andrews
10/12/2020
Best gift ever!
My family knows how much I adore having loved ones around and cooking up a storm - so they know just what to get me when I was given the 4K! So sleek and intricately designed, the quality is ridiculously good.
star star star star star
Brooke Yanz
24/07/2020
Dad absolutely loves his new 4K
After doing my research I decided to buy the 4K as Dad's fiftieth present. Let's just say he is truly in love. I can only speak from my experience, but the quality of food created from this barbeque is like no other.